Displays And Exhibitions
You know what, you 'absolutely know' what you have to say, and what you can offer is what they really need ……. if only you can get that across – after all that's why you have started this business; all those years of experience and knowledge you have sweated and toiled to gain means you can help.
Well here's the key … it's not just about how you say it …. When it comes to exhibitions and displays it's all about HOW YOU LOOK WHEN YOU SAY IT!
And with the range, imaginative solutions and the design flair we have to offer, you're going to seriously look the best you can be out there, indoors or out – you've put in some serious effort to get to this point, now let us help take the stress off in letting them all know what they have been missing all these years!!!
Portability is key
We know that planning your stand can be stressful, so we make sure that setting it up on the day is a piece of cake! Everything packs away into a small transportable package but is also quick and easy to put together when you get there.
Roll-up banners
Go to any exhibition and you won't see a stall that doesn't carry a roll-up banner.
The reason is simple; they roll up to advertizing space of 2m x 0.8m, take up very little floor space and roll down to the size of a tube for easy portability.
What more could you want!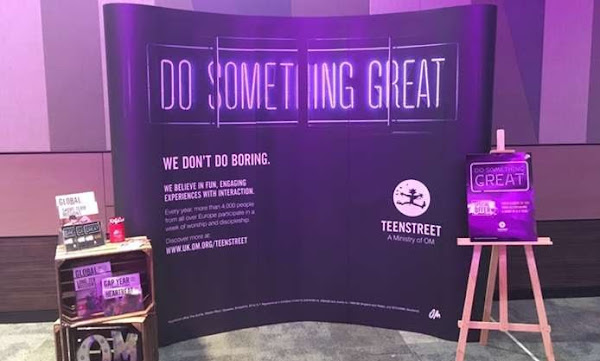 Pop-up Displays
Nothing looks more professional than a pop-up stand as your backdrop. While you're busy answering prospective customers let your stand do the talking.
The case even doubles up as a table, with a wooden tabletop and wrap around print, it's one less thing you'll need to take with you!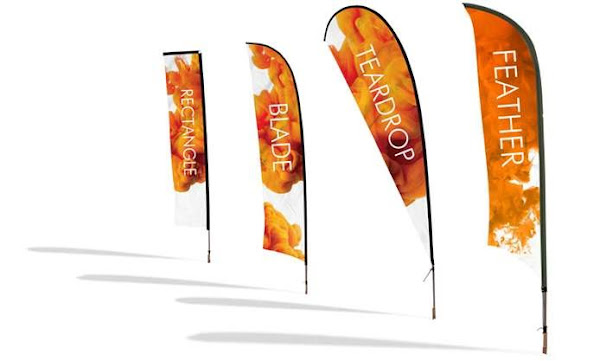 Flags
Suitable for use indoors and out, in a variety of sizes and base options there is a flag to put up anywhere.
Coming sublimation-printed the colours will remain as vibrant as ever!
Pavement Signage
Pavement signs are an extension of a shop's signage, that object that grabs your attention as you're walking up the high street.
And as opposed to your standard signage the message within these is easy to change, with poster inserts you can advertise a new offer whenever you need to.
Change your message with ease

All of our displays have detachable printable sections so you don't have to pay for the core structure every time you need to update. Be it a sale offer poster in your A-board or a new product to advertise on your pop-up, we keep your costs down when you return.